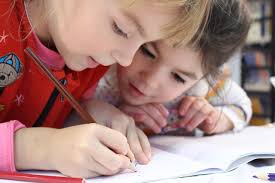 At my house, we've just survived back-to-school season – the drama of haircuts, new uniforms neatly pressed, the books, the backpacks and the return to early mornings, after school activities and late-night studying. These few weeks have been a headache of summer homework and finding the right school supplies.  And now we have two teens who are studiously – if not happily – back to school.
However, my BTS headache pales in comparison to the BTS heartache that many of my friends and clients experience as they near the BTS season.
Because at my office, some of our nurse client advocates (NCAs) have been working closely with clients to ensure their children's special needs are being met, which can be a quagmire of endless paperwork, a battery of expensive diagnostic testing, documentation and meetings with administrators to prepare for the year ahead.
Our school systems have done an admirable job of ensuring that every child's needs are met to the best of their ability. However, accessing those services and ensuring the complex range of needs varying from neurodiversity and autism to mental illness to the physical limitations of blindness, lack of mobility and more – is often daunting. And because it's daunting and time consuming, it can be overwhelming to those parents and guardians who navigate these muddied processes that sometimes require local, state and federal services to cooperate.
If you've ever had to oversee a child's 504 plan is being implemented to ensure they're receiving all necessary accommodations; or conference with teachers and administrators to ensure everyone understands the services a child is set to receive within their IEP (individual education plan), then you know how exhausting and tricky the process can be. All we ever want is to advocate for the best educational experience for our loved ones, and at the minimum, voice that they deserve the same physical, social and academic opportunities as their peers.
This year has been an unusually busy one with clients requesting help with special needs advocacy.  While many of us are trained in navigating this particular need, our resident experts are true leaders in coordinating the timing and strategy for each unique challenge.
My goal this year is to appreciate the relative normalcy of my back to school woes and to continue to work hard to ensure that every kid gets a chance to participate, learn and develop into their very best.
Welcome back to school!