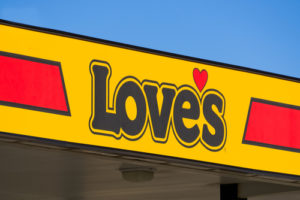 One of my favorite things to talk about is self-care. I mean, I talk about it a lot. At leadership events, as a mentor, and with my team. Because, at PyxisCare we have a busy team of women and men who balance their personal lives with the lives of those we serve as care managers. This can be emotional and draining, so our philosophy has always been about "whole person care."
I love talking about whole-person care so much, that sometimes I forget to do it. And recently, I paid the price for neglecting the basics.
A few weeks ago I decided (at the last minute…because….planning) to take my two young kids on a road trip to surprise my family in Indiana, whom we don't see nearly enough. The kids and I love a road trip and I can prepare for them in my sleep. Healthy snacks, a YETI full of waters, all devices charged, podcasts downloaded, and all the things that get us comfortable on our 10-hour trip.
That week was a very high energy week with onboarding new clients and nurse client advocates; a business pitch and integrating a new training system. I was ready to get on the road, but I was also exhausted from working night and day to get everything done.
Fast forward a few hours and it's midnight in rural Tennessee. Quiet, dark, remote. The kids are asleep and I'm at peace. I have time to think big thoughts, with the long, lonely road ahead of me. And then I ran out of gas. Just like that.
I know the gaslight must have been on for 30 miles, but I didn't see it. Or it didn't register. Maybe because I was so anxious for a moment alone–a moment of quiet with no one needing anything from me. Unfortunately, my car DID need something from me, and without it, it couldn't go on.
The closest gas station was a Love's Travel Stop –several miles down the road. I called them in a panic, hoping someone would answer the phone (because who does these days?) hoping they were open, and hoping they were closer than Google Maps said so the kids and I could walk there.
Thank goodness they answered the phone. Store manager Greg Chandler, who had just clocked out for the evening, listened to my story. I was apologetic and embarrassed. He was kind and concerned. And then, he came to my rescue. He brought gas and made sure three people he had never met before, got home safely.
Greg was off the clock. I don't know the truck stop industry. But I'm guessing by midnight on a Friday night he had seen and dealt with a lot of things I'll never know about. I'm eternally grateful and humbled by his human kindness. Also called customer service.
@LovesTravelStops made good old-fashioned customer service come to life for me in a way I never expected. Good culture breeds kindness and caring. As a customer and as the owner of a service company, I learn over and over that customer service isn't a joke. It's a practice and something that you work for every day. And something that you reward team members for modeling.
You might think this story is about me and how I got bailed out of a stupid situation. But it's not. In fact, I'm a little sheepish about telling this story. I wasn't following my own rules about preparation and self-care. I found myself in a vulnerable position, and I needed someone to step up. Luckily, this story is about what can happen when you raise your hand and ask for help.
This story is about Greg, the value of kindness and the generosity of customer service. It's about the amazing people of Love's Travel Stops that came to my rescue. It's about a culture that fosters a sense of responsibility for people. That night, I knew my family MATTERED to them. I knew we were being CARED FOR; and I knew we were SAFE.
I hope that my clients feel that same way after each and every interaction with PyxisCare and our people. That's our purpose and that's our aim.
We appreciate the extraordinary reminder, all in a day's work @LovesTravelStops.