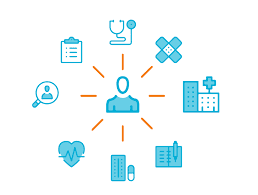 No doubt about it, the self-care trend is on the rise. Just this week I received an invitation to a conference educating retailers about how to plug into the wellness and self-care opportunity. Companies from Massage Envy to Peloton offer to kick start your self-care habit. I've seen countless TED Talks on topics from emotional first aid to managing caregiver stress.
All of this attention, this flood of content, can be a really good thing, if it helps focus us on improving our lives, reducing stress and becoming more involved in managing our health and well-being.
One undeniable fact of self-care is that the very name states that YOU indeed, are responsible for ensuring your health is managed. You have a care team comprised of your physicians, pharmacists, nurses, specialists, therapists, insurance providers and even your workplace. It's a lot to handle.
And what if you already have existing conditions like diabetes, Alzheimer's, a physical disability, addiction or cancer?
What about a catastrophic incident like stroke, brain injury, heart attack or traumatic accident?
Your ability to navigate and manage the world of healthcare directly affects your outcomes. The self-care journey takes on a whole new meaning at that point.
I'd argue that self-care is more than a trend. In fact, I've based by entire career on building a better way for people to practice self-care. But PyxisCare's care coordination model doesn't treat people like they're one dimensional retail sales opportunities.
We look at the fully integrated aspects of a person's well-being– including healthcare and the important roles that finance, environment, and other aspects affect.
We do this for companies, who want their employees to be supported and empowered during tough personal situations. We do this for families, who want to be at peace with decisions and next steps. And we do this for estate and trust lawyers, who need a professional to care about what happens to the individuals they represent.
So try yoga.
Meditate, if you can find 10 minutes in a day to be still and quiet.
Walk barefoot and reconnect with the earth.
I do all these things and more.
Because I take self-care very seriously. I see it in action every day as we help clients manage through significant challenges and opportunities to improve their lives.
Sometimes, self-care can't be done all by yourself.