"Employers should communicate expectations for performance and productivity and explain what safety measures and protocols are in place to achieve those expectations. We're all in this together, so let's act like it."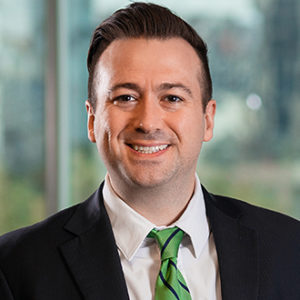 — Taylor E. White, Attorney, Shareholder at Winstead PC Dallas, Labor & Employment Practice Group
 The employment landscape is changing. What are the biggest factors affecting your work with companies/employers today?  The ongoing COVID-19 pandemic, and the unfortunate politics associated with the same, are the main factors I'm personally seeing impacting companies and employers today. Employers generally know that they must provide a workplace free from recognized hazards that cause or are likely to cause death or serious physical harm. That said, employers are dealing daily with how to keep employees safe without creating an atmosphere of division surrounding vaccinations, masks, and tests—even in the healthcare industry. Such division makes it more difficult for employers to fulfill their legal duties and causes unnecessarily heightened stress and anxiety among workers. That is, employers are trying to balance those issues with their legal duties.
Many companies are making work-from-home permanent for some – what future issues do you foresee with flexible working arrangements?  Telework and other flexible work arrangements have found their way into the mainstream—if for no other reason than the extended period of time that they've remained in place in some businesses. A lot of employers are saying that they must offer those arrangements to attract and retain the best talent. That said, the EEOC has stated that an employer's hands are not tied when it wants to restore employees' essential job functions, including calling employees back to in-person work, provided it evaluates new or renewed requests for reasonable accommodations under the normal rules and regulations provided by the Americans with Disabilities Act and Title VII of the Civil Rights Act.
Employers will need to use their best business judgment when determining whether to maintain flexible work arrangements, such as remote work, on a permanent basis—including taking a look at productivity and performance over the last 18 months. Employers should also consider the unique problems associated with remote work—if they haven't already—such as data security; protection of confidential information and trade secrets; increased risks of online harassment and other misconduct; and discriminatory discourse in the workplace surrounding vaccinations, masks, and tests.
How do you see labor shortages affecting employment over the long term? Or will the market correct itself? The latest information (8/9/21) from the U.S. Bureau of Labor Statistics is that, as of the last business day of June 2021, job openings had increased to a high of 10.1 million. These increases were mainly in professional and business services, retail, and accommodation and food services—with small business reportedly being hit the hardest in terms of having trouble filling open positions. Couple labor shortages with supply problems, and a lot of businesses are struggling right now. As noted above, employers are utilizing different tactics to attract and retain talent, such as flexible work arrangements, added benefits, and increased wages. My hope is that this is a short-term problem that will correct itself, but my concern is that correction may have to wait a bit until we get the pandemic under better control.
Has COVID created a new way of supporting and addressing high risk jobs? Do you counsel clients on reducing risk in the workplace?  A lot of businesses that are not usually considered "high risk"—e.g., retail, etc.—are now thinking through worker safety in more detail and with greater seriousness. These employers are recognizing and addressing hazards that didn't exist 18 months ago. So, I regularly counsel employers on addressing hazards in the workplace, even though those employers operate primarily in office settings.
 What advice will help employees and employers in today's workplace environment?  Two things. First, employers should stay informed about updated guidance from the Equal Employment Opportunity Commission, Occupational Safety and Health Administration, and Centers for Disease Control. This guidance is being revised and modified all the time, as these agencies adjust their enforcement policies; outline expected safety measures and protections; and change course due to new variants or relevant hazards. It is crucial for businesses to know what government agencies expect and then follow it.
And second, employers should regularly and adequately communicate with their employees. What we all have to remember right now is that employees are understandably concerned due to the amount of conflicting information on news and social media outlets regarding many things, but most relevantly about vaccines and the seriousness of the pandemic in general. Accordingly, employers should take time to communicate their expectations for performance and productivity and explain what safety measures and protocols are in place to achieve those expectations. This communication may help assuage employee fear and division in the workplace.
We're all in this together, so let's act like it.