COVID-19, its associated mental stressors, and the day-to-day challenges of living with the virus, means suicide prevention is needed in our communities now more than ever."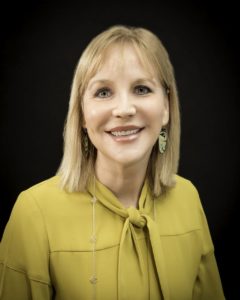 Christina Judge, Executive Director; The Jordan Elizabeth Harris Foundation
 2020 was a difficult year, and 2021 promises to bring challenges.  How does your agency bring awareness of suicide prevention and what services do you provide? 
The mission of The Jordan Elizabeth Harris Foundation (The JEHF) is to eradicate suicide by funding depression research, creating awareness through education, erasing stigma, and providing hope to those struggling in silence.  COVID 19, its associated mental stressors, and the day-to-day challenges of living with the virus, means suicide prevention is needed in our communities now more than ever.
The JEHF is fortunate to have the capacity to offer programs and trainings in a safe virtual environment:
QPR (Question, Persuade, Refer) Gatekeeper Training – 60-minute evidence-based suicide prevention trainings, open to the public. These classes are free and give trainees the tools needed to help identify and talk to someone who is suicidal or having a mental health crisis.
Hope Squad – A nationally recognized, evidence-based suicide prevention program for children, now in 89 North Texas schools.
Unite for Light – Train the trainer partnerships with local nonprofits, faith-based entities, municipal agencies and academic institutions to provide QPR certifications to staff members.
Depression Research Funding – Partnerships with entities performing depression research.
How did COVID-19 affect demand for your services? 
The JEHF was able to take in-person service delivery challenges and turn them into virtual opportunities.  We were able to expand training and outreach services geographically using technology. By doing this, we were able to provide QPR suicide prevention training to more than 4,000 people and provide access to suicide prevention services to 81,000 school children.
What are some warning signs of suicide that we can all be aware of?
Talking about suicide can be scary, and many people believe if they bring the subject up, it will put the idea in someone's head.  This is a myth.  Research shows that talking about suicide with someone at risk can give that person the information they need to determine if they are suicidal.
Suicide risk factors to be aware of:
Verbalized intentions – feelings of hopelessness, pain, perceiving they are a burden
Previous suicide attempts
Signs that someone is looking for a means to kill oneself – buying a gun, computer searches online
Substance misuse
Giving personal belongs away
History of mental illness and/or trauma
If someone is feeling suicidal, what are resources to get help?
For immediate emergency help, dial 9-1-1.
The National Suicide Prevention Lifeline is 1-800-273-8255 in English, or 1-888-628-9454 in Spanish.
The Crisis Text Line is text HELLO to 741741.
Please also visit The Jordan Elizabeth Harris Foundation's website for national and local North Texas resources: jordanharrisfoundation.org
If you want to learn more about helping someone who may be suicidal, please consider attending one of The JEHF's QPR suicide prevention trainings in 2021.  There are 24 dates to choose from this year, and those dates and times can be accessed by visiting The JEHF website, jordanharrisfoundation.org