"Hospice and palliative care views end of life care holistically; it helps bridge the communication gap between patients, their families and doctors."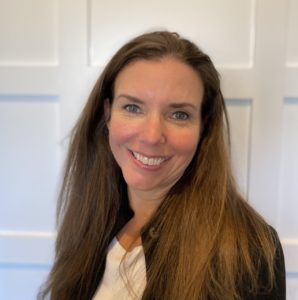 –Michelle F., Nurse Client Advocate, Nurse Practitioner, APRN, AGPCNP-BC, CHPN
PyxisCare Management welcomes nurse practitioner Michelle F.  With more than ten years working in palliative and hospice care, Michelle brings a high level of compassion and expertise to our company. We sat down with Michelle to discuss how she found her calling and how her position at PyxisCare will bring value to our clients.
Tell us how you chose nursing as your professional calling?  I was a professional violinist with the Dallas Symphony before I became a nurse. I started my music career very young, and this was all I knew.  After developing a repetitive motion injury, it was time to pursue a new career.
Nursing offered a broad range of opportunities, so I pursued my RN degree, and soon after I got my master's degree and became a nurse practitioner.  When I worked as an RN in ICU, I realized I preferred the human connection part of nursing over wrapping wounds and giving shots. I recall working in ICU one time, with a family struggling to understand their hard choices regarding life support. The doctors at the time were not able to help the family truly understand their options, so I walked into the patient's room and sat down for an hour to explain everything.  That moment made me realize I wanted to go into hospice care.
What sparks your passion for working with end-of-life care?  I appreciate the beauty and grace that comes with end-of-life care. It is so rewarding to work with families and help them navigate this very delicate, but precious part of the life cycle. I have witnessed many beautiful stories with the families I've worked with. I've held many hands of patients' who were dying alone. I often say that I can't make it less sad, but I can help make it less stressful and less chaotic.
Why did you choose PyxisCare and what unique skills do you offer?   I love the holistic approach of PyxisCare.  The company digs deep into every aspect of managing healthcare and wellness. PyxisCare considers not just the physical symptoms of a disease, but also the psychosocial, nutritional, environmental, legal and financial needs. I have experience working in all these areas, plus I am certified in palliative and hospice care.
As a hospice and palliative care nurse, I help open doors of communication and encourage discussion between the patient and family.  I talk to them about available and relevant options. The medical field, by necessity, is very specialized.  Many adults have multiple illnesses- and they see a specialist that only focuses on one specific illness.
Employees facing a health care crisis, or a dying parent will have many complicated decisions to make. A caring and experienced nurse client advocate will help them discover what options are available, and how to access these services.  This not only benefits the employee but the employer as well because the employee's stress and time spent trying to navigate the healthcare maze will be decreased.
How would you explain the difference between palliative and hospice care?
Palliative care focuses on symptom management. It helps the family and patient understand and clarify goals of care when a cure is not an option. Palliative care is best started when a new diagnosis is made. Hospice care begins when you stop treatment for an illness. It focuses on quality of life versus increasing a person's life through treatment such as chemo.  When a patient reaches hospice care, life-saving treatment has ended, and the focus is on making the patient comfortable so the transition into end-of-life will be as peaceful and dignified as possible.
How does advance planning intersect with hospice and palliative care?   Health care goals and conversations about end of life are complicated and they can be awkward to start, but these conversations need to be started in times of good health! Advance directives are an important, basic place to start health care conversation. Advance directives are not because you have a disease, but because your life matters.
And it's not just one conversation. As health status changes, the conversations necessarily become more specific and detailed.  Waiting to have these medical goal conversations until a major crisis is stressful and overwhelming- and sadly, it is what most often occurs.
Tell us a little more about yourself.
I met my husband playing in the Dallas Symphony. We have one child in high school and two college graduates. I don't play my violin professionally anymore, but I am a patron of the symphony.  I love to hike and read all types of books; I consider myself a life-long learner.