"Environment is an important part of an integrated life experience. Though "health" may look different for all of us, there are many avenues to explore and many resources available to support us."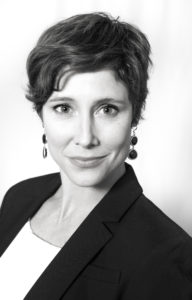 — Mary Ann Means-Dufrene, Founder, Collective Growth Designs, MPA, MSHRM
1) You were recently part of a team that worked over years to build the brand for the wildly successful Hotel Drover. Tell us more.
While Hotel Drover is a beautifully unique project, we approached it like every project we undertake at Collective Growth: from a "People First" perspective. To build out the culture and embodied experience of the modern rustic Hotel Drover brand, we worked with the leadership team to deeply explore and define the ideal experience of key stakeholders, namely, Guests, Team Members, and Ownership. With those stakeholder experiences defined, we then built the cultural foundation, including mindset and beliefs, ways of being, and cultural norms that would bring the ideal experience to life for the entire ecosystem. In our opening year, we continue to return to this foundation as we grow the team, train team members, and work to create an innovative, luxurious, and sustainable brand.
2) What were the most important elements in creating a sense of place at Hotel Drover?
The environment at Hotel Drover, the sense of place, is of the utmost importance to how the brand is experienced. Ownership created a beautiful vision of the physical realm, and Collective Growth worked in parallel to instill a felt sense of authenticity and genuine warmth within all of the ambassadors of the brand. Our effort began with recruiting seasoned luxury hospitality professionals aligned with the nuances of the brand, enabling Hotel Drover to feel like a natural extension of these leaders and their previous experience. We then ensured these leaders were equipped with the competencies and relational skills necessary to live the shared values and embody the culture. This developmental focus continues to fuel the leaders and team as we pursue delivering legendary Texas hospitality.
3) Because of the pandemic, everyone has been focused on healthy spaces and ways to maintain safety – how did this play into the overall planning?
It has been a tremendously difficult year for the hospitality industry, and many are just beginning to see their local markets rebound. The pandemic disrupted the lives and wellbeing of many around the world, and it was a significant disruptor to staffing and planning a successful opening for Hotel Drover. We always counted ourselves blessed that we were still in the planning stages and not forced to close, like many of our colleagues in hospitality.
As we staffed and planned for opening, much of our attention had to legitimately be focused on keeping people safe. This meant careful attention to all safety and health guidelines, not just for future guests but also for staff, planning training events around Covid testing availability and social distancing needs. This also meant having to sacrifice some of the richness of experience we might be able to create for Team Members under normal training circumstances. But the importance of safety could not be understated, as we knew that if people couldn't trust that we would prioritize their safety, how could they trust that we would prioritize their needs for fulfillment and purpose over the long term? We reinforced safety and self-care, knowing that the opportunity to create meaningful experiences would remain long after the pandemic subsided.
4) Tell us what you've learned about the importance of environment and its effect on people.
We have long known that environment is a significant factor in our individual and collective wellbeing, and no experience has underscored this more than our work with Hotel Drover. Most of us were robbed of our ability to be in public spaces without fear over the last year. As relational beings, this was anxiety-producing at best and legitimate trauma for some. Our primary environment was reduced to our four walls and a computer screen. Now that we are emerging from the pandemic, most of us are able to joyfully return to environments that feel safe, supportive, and celebratory, and most of us relish that in a new way. We have a deeper appreciation for the thought and intention behind our public spaces and how our environment shapes our experience.  Ultimately, we are coming back to life with the desire to create more meaning in our lives and realizing that our physical environment, and who we share it with, is an inextricable part of meaning-making.
5) Final thoughts on the intersection of environment and health? 
Environment is an important part of an integrated life experience. Deepening the richness of our conscious experience, our physical wellbeing, our relational health, and the world we inhabit all contribute to our experience of health in the world. Though "health" may look different for all of us, there are many avenues to explore and many resources available to support us.