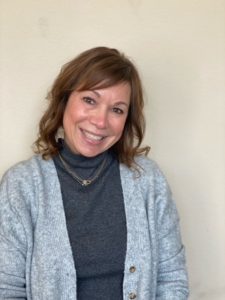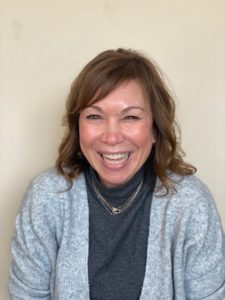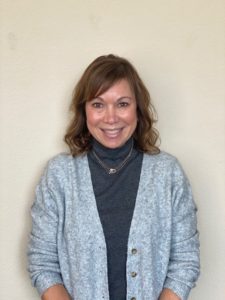 "Navigating the complex maze of eldercare is a challenge, even for those of us in the industry.  For families thrown into a situation of caring for their elders, it can be like learning a whole new language, overnight."                                                              
                                                       — Sandi Greenberg, Director of Nursing; Manchester Care Homes
 Some people may not think about how their home environment affects their health. Explain how the right environment contributes to long-term health and wellness.
When our senses begin to fail us—including knowledge of where we are—we tend to fall back on our long-term memory of safe environments as well as falling back on our basic senses, including how things look, smell and feel. The very purpose of residential care homes is to offer residents the sense that they are 'home.' Waking up in our bedroom among our own furniture, having meals in a family dining room and spending our day in a living room offers comfort to us all. Anxieties are lessened and quality of life is heightened. All of this adds to our long-term health and wellness.
What's the most important thing in making a resident feel comfortable in their new home? 
We strive to address two immediate concerns during any move-in—personal items and engagement. We arrange furniture and belongings so there is immediate familiarity with one's surroundings, then encourage family to visit often so there are familiar faces around their loved ones.  Our caregivers engage with residents to develop trusting relationships. In some instances, we ask a trusted caregiver to come to the home every day to help with the transition for the first couple weeks. An experienced team will do everything they can to make residents feel at home!
How often do you suggest re-evaluating a loved one's environment for risks and dangers?
When a person has a fall, is noticeably unsteady or in physical decline, it is time to reassess the environment! We generally don't like to acknowledge when our loved ones are declining, and so we may tend to rationalize why a fall happened. Instead, use this time to reassess the environment to limit tripping and fall risks; consider hiring professionals to do an assessment for you. Other times to consider an environmental reassessment would be if a loved one is returning from a hospital or a rehabilitation clinic, which usually denote some level of environmental transition.
What tips do you give to families dealing with changes in their loved one's ability to live independently?
Spending less time with friends is usually a clear sign that our loved ones are less capable of living alone. This is usually due to cognitive decline or lack of mobility. Either way, families should know that they have options to consider including contracting for in-home care on a full or part-time basis. Family members can also provide caregiving but may not have the skills or availability. When in-home care is not an option, families can consider whether their loved one would benefit by moving to an 'over 55' community, independent or assisted living, or even moving in with family members.
"Aging in Place" is often seen as the best option, for as long as possible. How can this be achieved?
If one can afford to age in place at home, in-home care firms like Cambridge Caregivers can support. For those needing a more affordable option, there are many 'aging in place' alternatives. Larger institutional providers may offer a continuum of care where your loved one starts in independent living, and then moves to either assisted living or skilled nursing as needs change. Residential care homes are usually the last stop for their residents since they can age in place even as they decline mentally and/or physically. Residents at care homes like Manchester are rarely moved out to other providers, so residents are able to safely age in place.
Is there anything else you would like to share with our readers? 
Navigating the complex maze of eldercare is a challenge, even for those of us in the industry.  For families thrown into a situation of caring for their elders, it can be like learning a whole new language overnight.  Research is imperative, as knowledge is power, and these are big decisions to make.  Research the terms (elder care lexicon is on our website at www.ManchesterLiving.com), know advanced directives, powers of attorney, finances/budgets and have a plan. Without a plan, it's hard to execute!
Be sure to watch the Manchester Living Podcast for show topics that might relate to you at: www.ManchesterLivingPodcast.com
If you are considering private-duty in-home service providers, you can follow the link to our website to see a list of pertinent questions to ask of the provider:  https://cambridgecaregivers.com/faq/
Sandi Greenberg, RN, is the Director of Nursing for Manchester Care Homes. Sandi graduated from the University of Georgia with a Bachelor of Science degree in Education in 1987. She graduated from nursing school in 1993 and has been a practicing RN at Texas Scottish Rite Hospital for the past 15 years. Sandi has worked in a variety of settings including pediatric orthopedics, neurology, developmental disabilities and overall nursing education.  Sandi thoroughly enjoys being a part Manchester's medical team and enjoys working with the caregivers,  residents and their families.
While working on her MSN, much of her time is spent conducting research and writing papers for school.
Sandi has three grown children whom she loves spending time with. Sandi is passionate about health and wellness and starts every day with either barre or yoga.