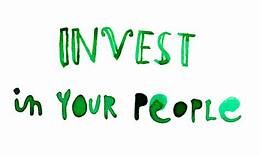 Demand for individual and corporate care coordination services is on the rise in response to escalating health care costs.  This shouldn't come as a surprise – we have all felt inflation and rising healthcare costs hit our wallets. Our clients and our companies depend on PyxisCare for competent, caring and often cost-saving healthcare navigation and care coordination.
The way we do this is through people – experts in their fields who care about your health, your budget and your well-being. I am very pleased to announce that we've expanded again and have hired even more extraordinary nurse client advocates (NCA), personal health nurses (PHN), relationship managers and client service coordinators (CSC) to serve clients.
MEET THE TEAM
Saadia J., a nurse client advocate, will expand PyxisCare's existing service in the San Antonio/Austin area. Alex H., a client service coordinator and Yolanda R., a nurse client advocate will add to the team serving the Houston area. Additionally, Kristina W., a relationship manager, will focus on building relationships with and educating key partners on the value PyxisCare's unique client services; Kristina will serve clients across the region.
Each of these team members brings trusted clinical experience and integrated care coordination expertise to help clients find the best health and wellness solutions. These professionals illustrate the values that make PyxisCare special; we are a people company first and foremost. Unlike other companies who hire non-clinical staff, we hire NURSES who understand the full spectrum of clinical complexity and support our clients with caring and experienced coordinators who consider medical, emotional, financial, legal and environmental factors with every interaction.
 Escalating Healthcare Costs and Industry Complexity
I speak with CEOs and COO's of small and mid-sized businesses almost daily – wondering how they can care for their workforce AND stabilize skyrocketing insurance costs. There is a way to achieve both. Expanding our team means more families and businesses will benefit from PyxisCare's solutions.
The complexity of healthcare delivery and healthcare costs in the United States have been increasing at an alarming rate. Costs have been rising steadily since the 1960's, when the average spending was $147 per person for healthcare. By 2019, healthcare expenditure per person averaged $11,582. (Source: Centers for Medicare and Medicaid Services, National Health Expenditures Data, March 2020)
While US health care costs continue to rise and the US spends more on healthcare costs per person than other wealthy countries, our health outcomes do not reflect this. In fact, the US performs worse on health indicators such as life expectancy, infant mortality, and unmanaged diabetes compared to other developed countries.  Individuals and families are requiring increased support to navigate basic services, chronic conditions and emergent issues management.
This may all sound grim, but I promise you it's not. There are solutions for your unique situation.  And now we have even more amazing PyxisCare people to help you find them.   
Mindy