Destressing in 2021: The Free Resources You Need This Year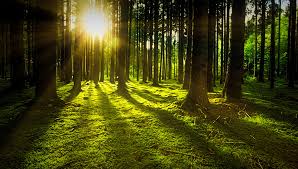 2020 was a year of change and uncertainty – and honestly, most of us spent the year stressed out. Despite all this, we have begun 2021 hopefully stronger, and ready to get the most out of the next 12 months.
The stress didn't go away though, did it?
With that in mind, we have curated a list of completely free resources that could make a huge difference in your emotional and mental well-being this year. Scroll through the unique ways one could choose to destress – from workouts, to coloring, to reading. Some days I get frustrated with technology, but apps and remote personal services have come a long way. At $0.00, try them all, and Happy New Year!
Smiling Mind
One of the most common ways to destress is to take a few minutes out of your day to focus through meditation. While there are lots of resources for meditation, we chose Smiling Mind,  a non-profit specializing in providing long-lasting tools to support healthy minds. It features hundreds of meditations organized into structured programs like Mindful Foundations (42 sessions), Sleep (6 sessions), Relationships (13 sessions), and Workplace (41 sessions), but you have the flexibility to choose where to start and to easily jump between programs. Most meditations are in the five- to fifteen-minute range, with a few practices up to 45 minutes for advanced meditation. No matter where you are in your life or your meditation journey, you'll be able to find the right program to meet your needs.
Fitness Blender
While some people destress through calm meditation, many people prefer a more active way to fight off stress. A workout is a popular choice, but it can be hard to find cost effective resources for guided workouts. According to the Fitness Blender website, "We believe fitness should be accessible to everyone, everywhere, regardless of income level or access to a gym. That's why we offer hundreds of free, full-length workout videos, the most affordable and effective workout programs on the web, meal plans, and helpful health, nutrition and fitness information." While some of the content on the website requires an FB Plus Account which costs $8.99 per month, there are still hundreds of free workout videos with varying levels of intensity and equipment. If grinding out your stress through working out is your preference, this is the resource for you.
Yoga with Adriene
Yoga is a great option for those who want to put some physical activity into their daily routine, but also want the calm, centering of meditation.  There are many health benefits for yoga beyond relaxation, including improved strength, balance, flexibility, and mindfulness. Yoga with Adriene is a free Youtube Channel offering high quality videos for all levels, all bodies, all genders, and all souls. Adriene urges her viewers and subscribers to "Make time for you. Go deeper, have fun. Connect. Fall off the horse and then get back on. Reconnect. Do your best, be authentic and FIND WHAT FEELS GOOD" So if yoga is your go-to way to fight stress, this Youtube channel could be the free resource you are looking for.
San Diego Zoo and Monterey Bay Aquarium Live Cams
With many public places closed to the public, live cams are giving us a window into some amazing living art. The relaxing benefits of watching animals is undisputed and with the San Diego Zoo Animal Cams, you can watch a variety of animals live in their habitats including elephants, pandas, and penguins. For parents looking to entertain your kids, this is free, wholesome and educational. https://kids.sandiegozoo.org/videos
The Monterey Bay Aquarium also offers live cams of their Coral Reef, Sharks, and Sea Otters among others. You can also tune in for narrated feeding times. If watching animals and fish live in their habitats brings you joy or you have kids who love animals and need a break from home schooling, these are my go-to free resources.
Atmosphere
The undisputed champion of relaxation is sleep. The best way to heal your body of stress and recover from whatever is going on in your life, is to get a good night's sleep.  Or even the occasional nap. There are many resources to help you get better sleep, but a free favorite is Atmosphere, which customizes your sleeping environment though sound. Sounds include, but are not limited to waves, rain, animals, traffic, music, fans and even their special binaural and isochronic sounds which can reduce anxiety, relax breathing, and even aid in healing. You can pick and choose different sounds from different scenes to create the perfect customized sleep atmosphere for you at absolutely no cost. Happy napping!
Free Playlists
Many people turn to music to process and destress from the events of their lives. Music comes in all forms and you know best what music brings your calm and healing. However, no matter where you find your music, you can find a specially curated playlist designed to aid in destressing. Pandora has a Relaxation station. Spotify has many playlists geared toward relaxing. Youtube has a channel titled Soothing Relaxation. All of these free playlists are perfect for destressing.
Colorfy
The benefits of coloring within the lines for the mind are unquestionable. Colorfy is a great way to do that without investing in pencils or coloring books. The Colorfy app comes with free coloring pages for adults to complete. Feel like a kid again! You can color and recolor the blank coloring pages online or offline. Coloring books and mandalas are proven to help adults release stress. It's a great way to relax your mind and have fun!
Open Culture
Reading is relaxing. While the library is always a viable option, many people prefer to listen to audiobooks or read ebooks. After a certain amount of time, the copyright expires on written works. When that happens, they enter the public domain and anyone can access them for free. Open Culture is a website that gives you links to download ebooks and audiobooks that have entered the public domain. Notable authors whose works you can now download for free include Jane Austen, Lewis Carroll, Edgar Allen Poe, and William Shakespeare. If your default way to destress is to throw yourself into Pemberley, Wonderland, Venice, or any other story world, this is the free resource for you.
Penzu
The undeniable catharsis of getting all of your thoughts and feelings onto a page can be a worthwhile option to relax. Penzu is a free online journal where you can type to your heart's content. Unlike a traditional journal, no one can pick it up and read because it's password protected. Penzu also has an app. If you would like to write or access an entry on the go, that is also an option. You can choose to purchase Penzu Pro which unlocks some new covers and fonts, but all of the basic features are free, AND free of the annoying "buy now" reminders.
Laughable
Someone wise once said: "Laughter is the best medicine".  Laughable is a free app containing podcasts for all personalities. Laughable has a unique subscription system. When you search a comedian, actor, journalist etc. that you like, you receive notifications for every podcast appearance they make whether as host or guest. From Elon Musk to Eddie Izzard, Joe Rogan to Jake Tapper, Mick Jagger to Mindy Kaling, to Sasha Baron Cohen, to Weird Al, and thousands more, they've got you covered – wherever your interests lie. You can also easily download whatever you would like to listen to for on-the-go-laughter.
As we move into a new year, we hope you find your way to better mental and physical health. May 2021 bring much less stress and much more joy and calm.