"I see adolescence as a balancing act between the stage of childhood and adulthood.  Negotiating this phase is so important for future mental health and happiness."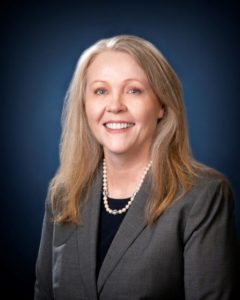 — Debra Atkisson, MD, DFAPA, ACC,
                       Physician Development Coach at the TCU & UNTHSC School of Medicine
                               Board Certified Psychiatrist at Fort Behavioral Healthcare
About Me:
I am a psychiatrist board-certified in adult, child and adolescent psychiatry.  I am also a certified coach through the International Coaching Federation.  Currently I work as a physician development coach at the TCU & UNTHSC School of Medicine and as a child psychiatrist at Fort Behavioral Healthcare in Fort Worth.  I also engage in the private practice of coaching.
What first attracted you to practicing with adolescents?
I see adolescence as a balancing act between the stage of childhood and adulthood.  Negotiating this phase is so important for future mental health and happiness.  I know this can be such a difficult process for adolescents and I know that if they have an opportunity to resolve issues now, they will be better equipped to cope with their future.   Working with adolescents and seeing positive change is so rewarding!
How do the issues surrounding mental health differ from adolescents to adults?
Adolescents have not yet formed their identity.  They have significant developmental challenges to maneuver.  They also do not have the ability to see the consequences of their actions, both in the short term and in the long term.  In addition, they are dependent on their peers for acceptance and upon their family for guidance.  They are often not able to discern who may be positive and who may be negative for their development.
How has the pandemic impacted the mental health of our youth? 
Our teens have struggled with such an important part of their lives, interacting with their peers.  Youth need those interactions to help them as they negotiate this part of their development.  Psychiatric hospitals have seen an increase in the number of teens needing hospitalization during this time due to depression.  Some hospitals have reported a record number of teens presenting to the emergency room with suicide attempts.  Teens don't have the ability to see the here and now and to see past the circumstances in which we lived during this pandemic.  In addition, those children who live in households where abuse may occur would have had a higher risk of abuse which would impact their mental health.  And they very well may not have been able to interact with extended family especially grandparents due to the restrictions of the pandemic.  If they have lost a family member to COVID-19, this would greatly impact them.
What are flags to look for when around adolescents?
Behavioral changes are always indications that something is going on with a teenager.  If any of the changes listed below occur, you should investigate further with your teen:
Changes in sleep habits
Changes in eating habits
Weight loss or gain
Decline in grades
Loss of interest in activities
Withdrawal from family and/or friends
Increased time alone in their room
Interest in negative topics such as death
Any tips to help teens or families with teens? 
Communication is key.  Explore their interests and try to find topics for discussion.  Always try to "catch them being good."  By that I mean verbally praise them for positive things they are doing in their lives.  When they have disappointments, help them have a growth mindset by trying to help them look at what they can learn from the experience.  And have consistent time set aside to spend with your teen.
Any ways to use the summer slow season constructively?
1.) Structure is always helpful.  A predictable schedule will make a framework for your teens to have fun and prepare them to reenter school in the fall.
2.) Set goals with your teens for their summer.  Encourage them to think about what they would like to improve in themselves as well as fun things they want to do.
3.) Set agreements with them from your discussion.
4.) And be sure to have fun with them!  They truly will be adults and leading their own lives before you know it.