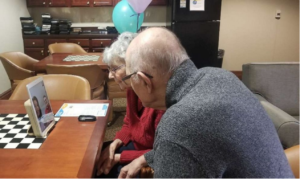 Bridging the Distance: Leveraging Technology to Curb Stress, Combat Isolation
Two months into our social distancing routine, those of us who avoided                                COVID-19 may have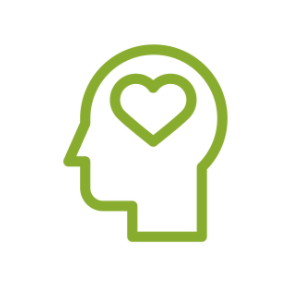 moved beyond the initial period of fear and stress and settled into to the blahs, boredom and a longing for the interactions we enjoyed with friends and acquaintances.
And though many of us may have bouts of loneliness, social isolation can have a truly negative impact on the immunity and psycho-social well-being of older people and others living apart from family and friends, researchers say.
A May 2020 Gallop report found that the number of U.S. adults who evaluate their lives well enough to be considered "thriving" has dropped to 46.4 percent, matching the low point measured in November 2008 during the Great Recession. The rating was similar across age groups.
But the affects may be more intense for thousands of older adults with ongoing health concerns who are at higher risk for severe illness from COVID-19 infection. They have been instructed to limit fact-to-face contact, ending once-routine visits with grandparents and older loved ones.
Research has linked persistent feelings of social isolation and loneliness with higher risk of developing certain mental and physical health conditions like heart disease, high blood pressure, anxiety, depression and even premature death.
"Loneliness also triggers a stress response that there is an imbalance in our social homeostasis," 
Dr. Stephanie Cacioppo, director of the Brain Dynamics Laboratory at the University of Chicago's Pritzker School of Medicine, told ABC News for a recent story.
This imbalance has been associated with increased inflammation and a hyper activation of the immune system, which some experts say contributes to some of the chronic illnesses to which older adults already are more vulnerable.
In New York City, Health Commissioner Dr. Oxiris Barbot told the New York Post this month that prolonged stress related to this coronavirus as a potentially significant factor in some 5,000 unexplained deaths in the city between mid-March and May.
Thankfully, we have tools to bring us closer to our loved ones living in group settings, assisted living centers and nursing homes. Phone calls, handwritten notes and small gifts, like flowers, are appreciated more than ever, says Dr. Alicia Arbaje, an internal medicine and geriatrics specialist at Johns Hopkins Medicine.
But it's also important that caregivers and family members take the time to show seniors how to use technology to stay in touch with others.
Online worship services, for example, can be important in the lives of seniors who were accustomed to attending church activities, she says. Smartphones, laptops or tablet computers can be used for video chats with family members and friends. Those same devices can be used for telemedicine visits with trusted healthcare providers who often have important relationships with their patients.
The bottom line: When we can't stay in touch in person, we can use technology to bridge the distance. But we need to take the time to make sure that those entrusted to our care feel confident enough to use tech tools, too.
—