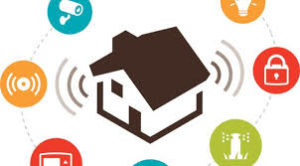 A friend's 77-year-old mother had close call recently.  She slipped in her bathtub but caught herself on the rim and managed to get up without injury.
But it was enough of a wake-up call that my friend immediately arranged for the installation of a handrail and began wondering what other precautions she needed to take to make sure her mom would be safe.
I think about geriatric safety all the time because of PyxisCare, but helping my friend with her mother inspired me to tell her story and share some resources. My thoughts turned to Amazon's Alexa. If she can build my grocery list and play my favorite Beatles songs, can Alexa also help aging parents summon help when they need it?
(If Kennan Thompson can spoof it on SNL, it must be legit: https://youtu.be/YvT_gqs5ETk )
In this era of smart phones, wearable technology and voice activation, certainly we can leverage our everyday technology to improve care for our loved ones.
AGING IN PLACE
AARP's "2020 Tech and the 50+ Survey" found that 76 percent of adults age 50 and up want to age in place, or in their own home. This generation has embraced smart phones, tablets and interactive TVs in much the same way as their younger counterparts.
Older Americans use their phones to keep up with friends across social networks, search the Internet and map their way to a location. About 53 percent would prefer to have their health care needs managed by a combination of face-to-face care from a medical professional and health care technology, the AARP survey showed.
When non-emergent health concerns arise, this generation embraces a virtual consultation over the phone or video chat with a credentialed expert, similar to the service provided by PyxisCare's expert Nurse Client Advocates. Telemedicine reduces the wait time for appointments and means no waiting in crowded reception areas with other patients who could potentially be contagious.
[ https://www.usatoday.com/story/tech/columnist/2019/10/31/tech-help-parents-grandparents-age-in-place/4097921002/ ]
If you'd like to know more, below is a list of some of my favorite tech solutions now trending in 2020 for elder care:
[ https://support.apple.com/en-us/HT208944 ]
Myia Health's home monitoring kit for patients managing congestive heart failure. The company is partnering with Mercy Virtual, a Missouri-based virtual hospital that operates solely through the use of telemedicine, to send patients a kit filled with sensors and wearables, including a ring that tracks sleep, a wireless weight scale and a connected blood pressure cuff.
[ https://www.cnbc.com/2019/09/01/myia-and-other-smart-device-makers-are-tracking-chronic-illnesses.html ]