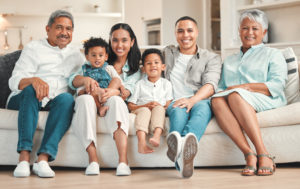 I've written about the Sandwich Generation before, those of us who are raising children AND supporting parents who are aging, and not always gracefully. I am a professional who owns a company that specializes in care coordination, so I have access to every expert and every experience, to make my and my family's lives easier. But heavy decisions, transition, illness and death take a tremendous toll on everyone.
There is a better way for us to plan to live the way we want to, and to have our wishes made known as our health and circumstances change.  You're probably aware of estate planning and building a will to ensure that all of your possessions are accounted for after your death. This is common, it's understandable and it's just good planning. In my opinion, advanced care planning is even more important because you're stewarding for how you wish to LIVE as you age, as your health changes and as you prepare for death.  When you think of it that way, those decisions should take up much more brainspace and energy than what happens to your possessions after your death.
Advanced care planning is an area that PyxisCare has supported clients in navigating difficult decisions for more than a decade.  We've recently made it official with the launch of PyxisCare Choice, our way of supporting you with a personal plan that brings together estate planning efforts with your wishes for end-of-life care. This plan involves legal advisors, medical power of attorney, planners and your chosen family members or loved ones per your choice.
Everyone deserves to have their end-of-life wishes heard and honored.  Our expert nurses lead a compassionate process to ensure the dignity and competence of your team.
We recently lost my mother-in-law to age and other health complications, so this is very much on my mind. We were as prepared as we could be with her decisions and plans.  And my wish is that others have the option to prepare well so they can live as well as possible, as long as possible.
-Mindy